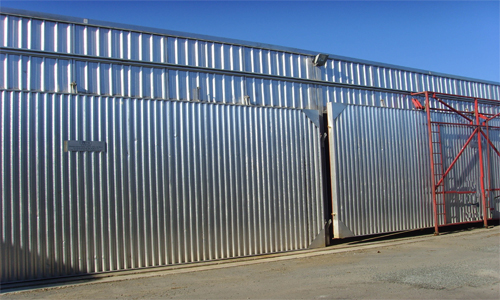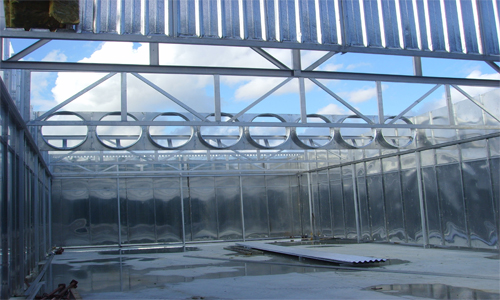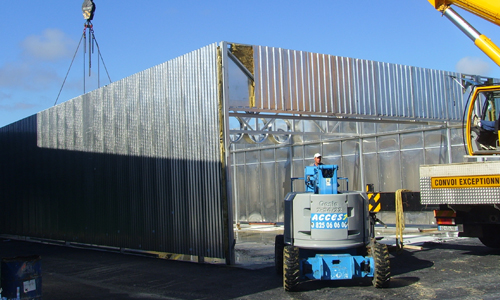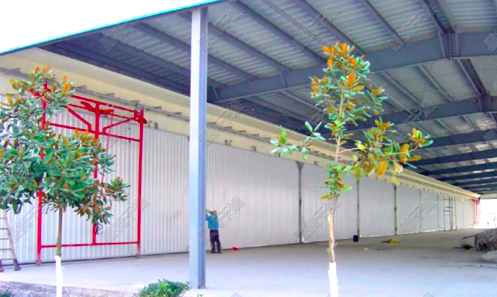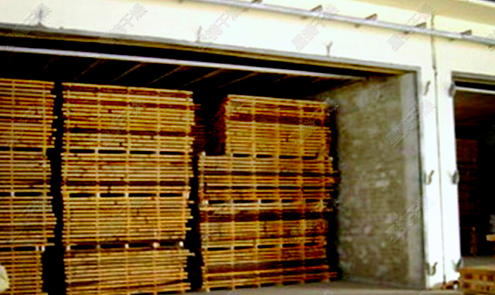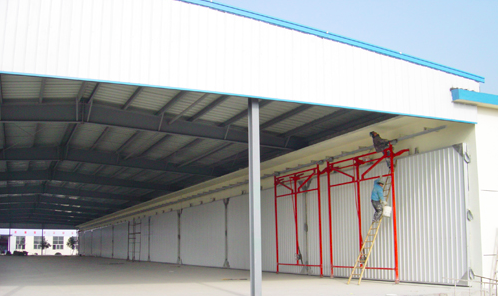 XINAN Conventional Wood Drying Kiln
Automatic, semiautomatic or hand-operate control system
Kiln body can be all-aluminum or concrete and brick structure
The folio doors and hanging doors are highly airtight and flexible to close and open
The handing of wood is completed by forklift or the sliding vehicle with floor rail
Energy source of wood drying kilns can be steam, hot-water, hot-oil, gas, or electricity
Product Description
Process of Wood Drying: 
The wood waste produced in the machining process is collected and stocked in the silo
The wood waste is transported by screw conveyer from excretive valve to the boiler
The steam or hot water or hot oil or gas from the boiler is sent to the kilns for heating
The lifting sliding door of the kiln is made with sturdy aluminum structures. The special groove where the strong rubber seal is installed provides optimum tightening alongside the doorframe. Wood drying kiln door wall is of the same construction as the kiln and roof walls, using fiberglass insulation of 100 mm. The closing system is equipped with adjustable counterparts which enable the precise adhesion of the door to the kiln structure.
The XINAN's beams monorial carriage design ensures unrestricted movement of the door which hangs vertically in its raised position. Carriage wheels are sealed ball bearings to provide low friction reliable operation that will not untrack in any weather conditions.
For all-aluminum wood drying kilns, both inner and outer covering panel are made of aluminum panel. The column and truss is made of special shaped aluminum.
To meet the cold climate in Russia, the thickness of the kiln roof is up to 250mm which can with stand the snow load of 300-400kg/m2. The thickness of the kiln walls is 150mm, which can guarantee the normal operation during the temperature of -30~-50℃.
Tailored to meet your requirements
No matter how much timber you need to dry at one time, from 10m3 to 200m3, XINAN will always have the most suitable kiln for you.
Main technology coefficient of conventional wood drying equipment
Model

Capacity

(m3)

Dimension of Kiln

(m)

Power

(kW)

XN20

XN30

XN40

XN50

XN60

XN80

XN100

XN150

XN200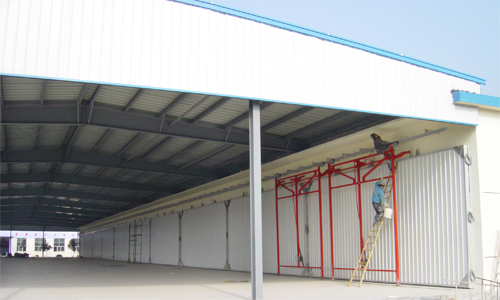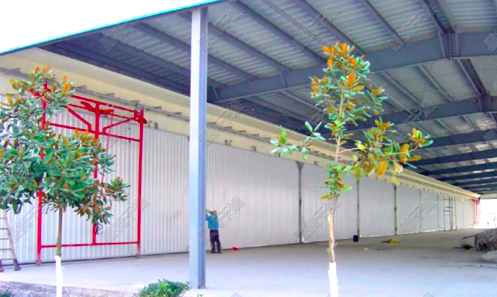 Reinforced Concrete and Brick Chamber Kiln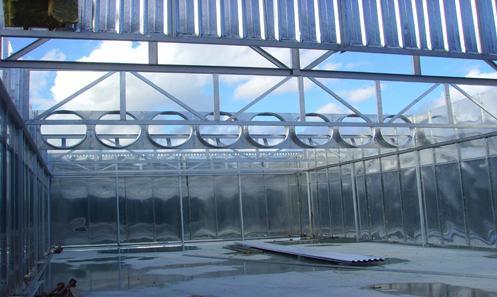 All Aluminum Chamber Kiln