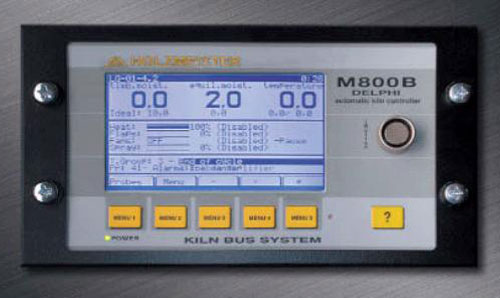 Automatic Wood Drying Control System (Imported)
uses HOLZMEISTER, which supports individual programs and is very stable
Heating, conditional venting and the running direction of the fan are automatically controlled
Product Description
XINAN automatic controller uses HOLZMEISTER, such as M800 and M900. HOLZMEISTER series is stable and supports individual programs. About 80 drying programs can be used by the operator for wood drying. Heating, conditional venting and the running direction of the fan are automatically controlled to ensure good drying effect. Wood drying in the kiln can also be controlled by connecting HOLZMEISTER series controller to PC via special software.
Related Products
Temperature, relative humidity and moisture content

Six pairs of moisture content probes, 2 or more pairs of temperature and 2 EMC probes in every kiln.
The probes are made of stainless steel and joints are imported to ensure accurate measurement.
Signals are transported through special high temperature-resistant cables.