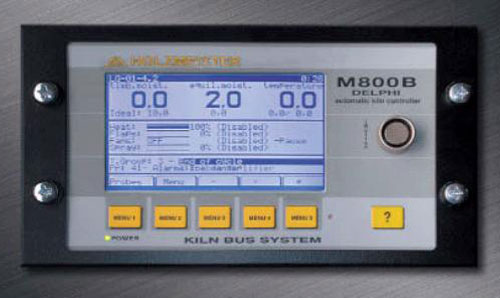 Automatic Wood Drying Control System (Imported)
uses HOLZMEISTER, which supports individual programs and is very stable
Heating, conditional venting and the running direction of the fan are automatically controlled
Product Description
XINAN automatic controller uses HOLZMEISTER, such as M800 and M900. HOLZMEISTER series is stable and supports individual programs. About 80 drying programs can be used by the operator for wood drying. Heating, conditional venting and the running direction of the fan are automatically controlled to ensure good drying effect. Wood drying in the kiln can also be controlled by connecting HOLZMEISTER series controller to PC via special software.
Related Products
Hot Water Boiler with Wood Waste as Fuel

This system is safe and reliable, and features energy and capital saving, coolant and water saving, and low running cost.
It has wide usage, high thermal efficiency, generates zero pollution and keeps temperature stable.
The system features hot water circulating system and automatic screw transporting system.