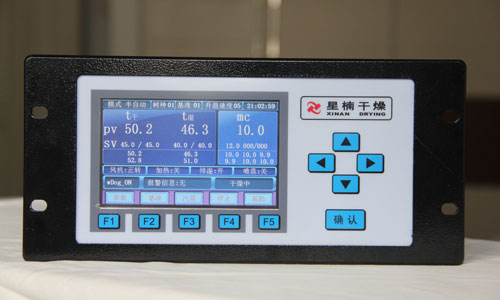 Automatic Wood Drying Control System (XINAN)
high definition LED screen
multiple human-machine interface, automatic control of each actuator in the kiln
memory after power failure and alarm of abnormal state
Product Description
XN-Q10 Automatic Wood Drying Control System is XINAN's latest wood drying control system, with high-definition LED screen. It features multiple human-machine interface and wood drying kiln conditions at a glance. System can automatically control the action of each actuator in the kiln based on the setting or inner setting of the drying schedule. It can control the humidity of media in the kiln. It also has the memory after power failure and alarm of abnormal state.
Related Products
Circulating Fan

The circulating fan has size 6 (Φ 600mm), 8(Φ 800mm), and 10(Φ 1000mm).
The circulating fan is made of aluminum alloy adopting technology from Germany.
The fans features scientific dynamic and static balance tests, big air volume and high air pressure, and can run clockwise and counter-clockwise.
The motor is waterproof, high temperature-resistant and exempted from customs check.